We are located near Jackman, Maine.
Our snowmobile vacations are generally offered annually from 1 January - 31 March.
Here's what I offer:
You fly into Portland Maine or Boston Massachusetts. After a few hours of driving on the well-plowed and maintained Interstate 95 and US Highway 201 (Old Canada Road National Scenic Byway), you will arrive at the parking lot of our partnered lodge in the center of Western Maine's mountainous backcountry. This beautiful lodge and its welcoming staff will be your base station for the next few nights. The lodge is about 20 miles from the nearest town (Jackman, Maine) and is nestled in a dense forest on the shores of a gorgeous lake with mountains in the backdrop.


Each day, we'll ride snowmobiles on loop trips, with very little double-backing, so around each corner will be something new- a moose, a waterfall, or a cabin from the 1800s. We'll stop for hot lunches by riding to main street in a different small town each day, or to a lodge so remote that it has no commercial power or telephone service.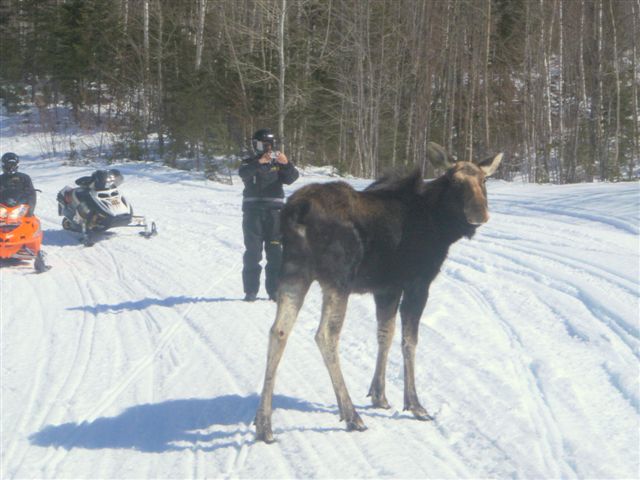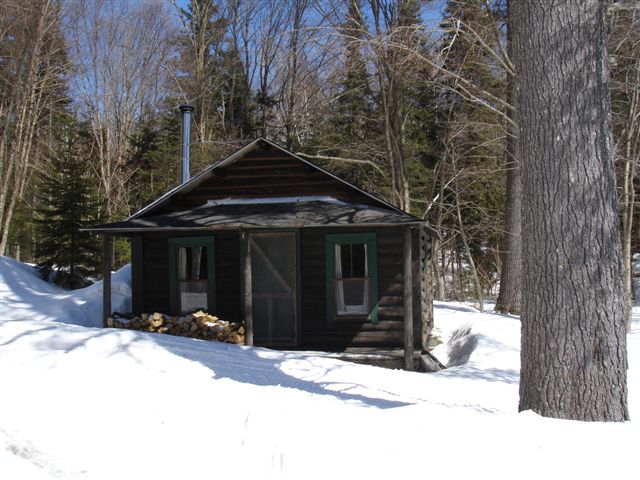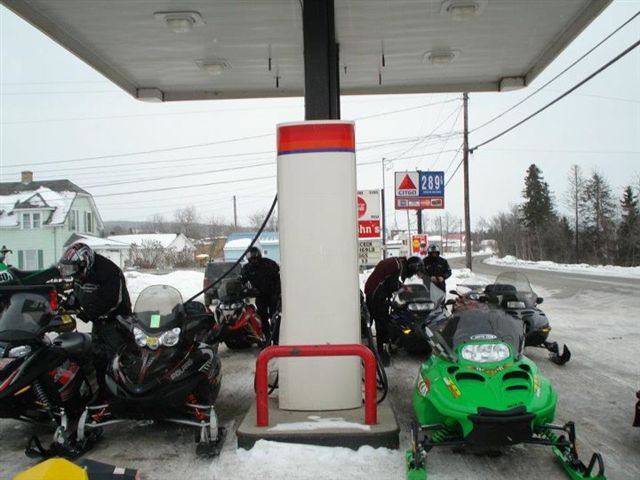 Each evening you'll enjoy dinner and a warm fire back at our base station lodge, sharing a glass of wine or a cold beer with new friends. After a day of no cell coverage, you can now call home or use the free wifi to send email.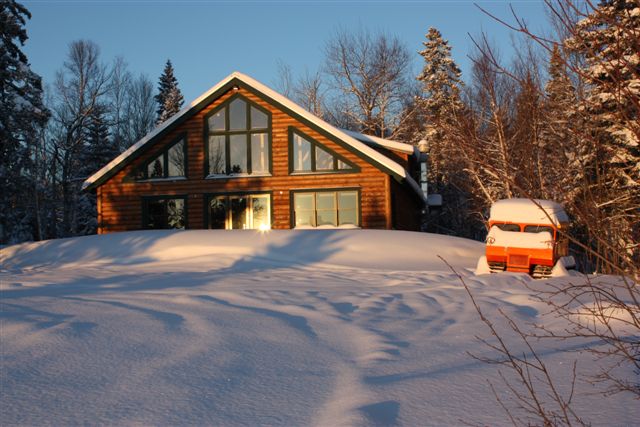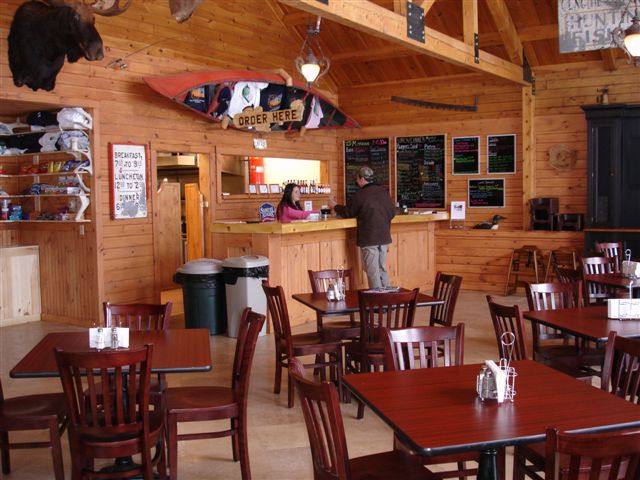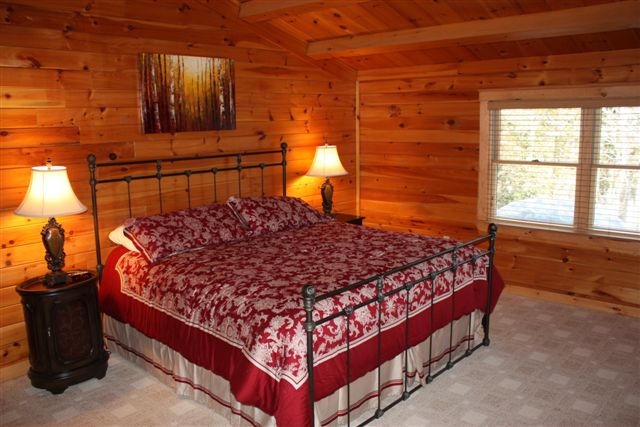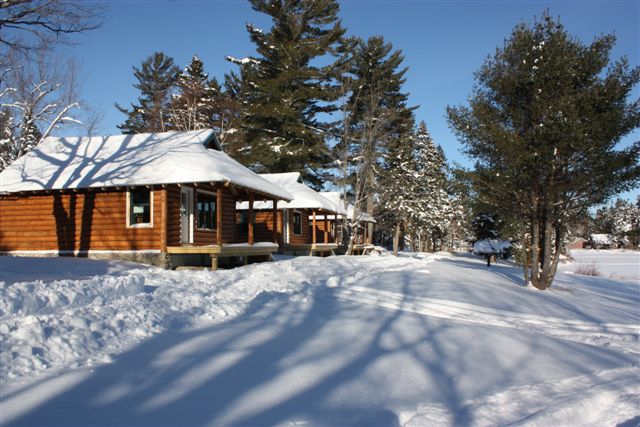 Lodging, meals, and snowmobiles are all provided by third parties that are very good at what they do, based on my thirteen years of riding Maine's trails searching for the best in quality, safety, service and reliability.

My job is to pull the plan together so you don't have any worries, and I do that well. You're not going to have to deal with being lost, finding gas or a warm meal in the wilderness, fixing stuff that doesn't work, or grumpy employees. You are going to learn some new skills, experience the rush of zipping through the forest, and see things that no one in your office or your neighborhood has seen before.


All of your memories will be captured with dozens of high resolution photos, then
placed on a disk or DropBox folder at no additional charge.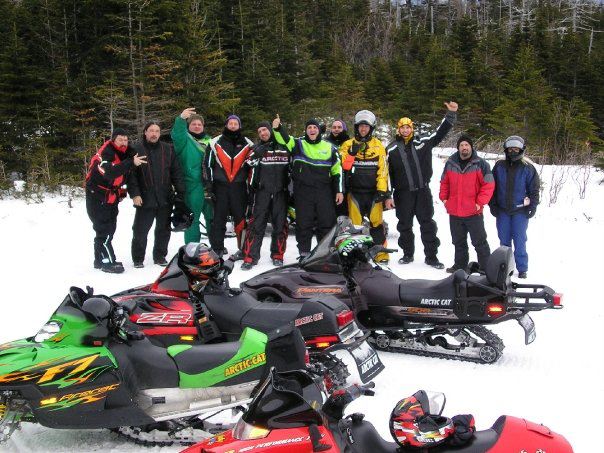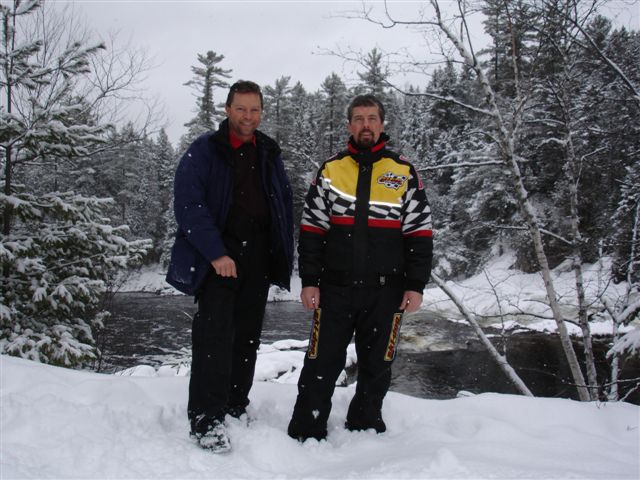 Typical Trip Itinerary


Arrival Travel Day(s):


If you intend to travel to Maine solely for snowmobiling, I recommend using one of the following airports:
- Bangor, Maine (2 1/2 hours drive to lodge)
- Portland, Maine (3 1/4 hours drive to lodge)
With either of these choices, I suggest that you arrive early afternoon, or even a day early to enjoy seeing a little of Maine's coast and sampling some of our famous seafood.

If you'd like to experience more of historical New England enroute to your snowmobiling adventure, I'd suggest considering flying into either:
- Boston, Massachusetts (4 1/2 hour drive to lodge)
- Manchester, New Hampshire (4 1/4 hour drive to lodge)

Both the Boston and the Manchester arrival options allow you to arrive, within an hour or two, at some outstanding historical towns like Portsmouth (NH), or Ogunquit, Portland, or Bath in Maine. An overnight stop can make your flight travel day more enjoyable by adding an opportunity to experience another portion of New England's charm and beauty. There are a number of great dining choices and excellent inns that can be enjoyed while

exploring these cities' quaint shops and architecture.





All four of these airports are excellent choices based on my many experiences with them. The drive from any of them to our lodge is made on interstate and federal highways- all reliably plowed and salted on a frequent basis.

Quebec City, Canada is a fifth airport option- 2 1/2 hours from our snowmobiling lodge via a major highway, but airline prices to Quebec tend to be pricy, compared to the U.S. choices.

Snowmobile Touring Days: (We recommend Two, Three, or Four day packages)

Hot cooked breakfast.
Begin riding by 9AM.
Hot lunch at a remote lodge or in-town restaurant.

Return to host lodge for dinner by 5 - 6PM, tailored to the group's desires.
Riding after dinner is available for those who still have the energy, or for those who don't, you can enjoy the warmth of the fire and some SledHead fellowship in the lodge's pub.

All three lodging varieties, SledHead Chalet, Main Lodge Rooms, and Cabins, are equally well appointed with a warm, inviting décor and cozy pillow-top mattresses. All seven buildings were newly constructed in 2011 with exceptional Yankee craftsmanship. Hardware, furnishings, plumbing and electrical fixtures are as nice as you'll find in fine homes.

This lodging has both cellular coverage and true highspeed WiFi provided. For those of you that have to stay connected, you'll be glad that I made this part of my minimum requirement list for us. Both services can be difficult to find in any wilderness area. Cell coverage while on the trails will only be found during some lunch stops.

Please go to the
Photo Gallery page
to see more descriptions and detailed photos of lodging choices.
Serving customers from Maine, New Hampshire, Vermont, New York, Pennsylvania, all of New England, as well as the entire U.S. who seek Maine's finest snowmobiling in the greater Jackman, Rangeley, Greenville, and Moosehead Lake area of Western Maine.