Mike Honsinger, President, SledHead Ventures LLC
Groomer Driver for Coburn Summit Riders snowmobile club
and WebMaster for SledHeadVentures.com

Open Annually for Snowmobile Season, Generally: 1 January - 31 March
Cell/Text: 281-[nine two three]-4969, 8 AM - 11PM, Eastern time, any day of the year



I only receive email on my laptop, not on my cell phone, but I will do my best to answer you within 24 hours.



During December through April I live in Maine and am often on the snowmobile trails either on a sled or driving a "Groomer" machine. Since I am out of cell coverage during those time periods, be sure to leave me a voicemail since I will not see your missed call.
You can contact me from your regular email account:


Primary Email:
Mike@SledHeadVentures.com
Secondary (backup) Email:
SledHeadVentures@ATT.net
Or, you can use this messaging box, but, please know that,
as an anti-spam measure, the below message box can only be used once every 30 minutes.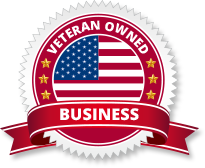 Serving customers from Maine, New Hampshire, Vermont, New York, Pennsylvania, all of New England, as well as the entire U.S. who seek Maine's finest snowmobiling in the greater Jackman, Rangeley, Greenville, and Moosehead Lake area of Western Maine.